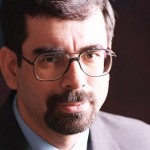 Among the many things I do, I am also a professional public speaker, and am available for keynotes, orientation and motivational talks, tutorials on various topics.
I am often asked to speak at events, on subjects ranging from the technical (product development, networking, open source, Linux, computing strategies, e-business, etc.) to the non-technical (market positioning, techno-communities, performing arts, books and literature, social topics, etc.).
I am known to be a passionate and engaging speaker, and tend to be very direct, to avoid wasting my audience's time and attention, as you can see in these videos of some of my talks.
If you wish to have me come and speak at your event, please read this first, then get in touch. Also, please do read the Tech Rider which tells you what my preferred talk environment is.
Videos
Selected Talk slides