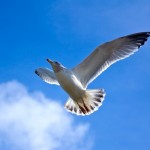 Long time readers of my diary will know that the title of this post is usually associated with my professional activities. And this one is no different.
I left  my 4 year old position as Chief Products Officer and Senior VP at Geodesic Limited several months ago – April 30th 2010 was my last working day at Geodesic.
I chose not to make that public till now because I wanted to have a few months free of distractions while I went through the massive exercise of completing the construction of my house, and moving there. This is now complete, and I am writing this from my office in my new home. (More on home related matters in a separate post).
To quickly answer the obvious questions:
I left Geodesic because I felt that there was nothing left to accomplish in the capacity that I was working there, as the direction of the company was changing away from what I had joined it for, back in 2006.
I learnt a lot at Geodesic, streamlined operations (product development, information systems, etc.), worked with some really great people, and guided the development and launch of some great products (including the Mundu and Spokn range of products), on new platforms (including the Apple's iPhone OS and HP/Palm's webOS).
But I was getting edgy after working at Geodesic for four years. Being in a corporate environment after more than 20 years of being my own master (I was told by some people that I wouldn't last 3 months – I lasted 4 years

) has its advantages and challenges, but it was time to move on. Also, I really wanted to focus on things that interested me.
So what's next for me?
Obviously, with my kind of background, I have an embarrassment of options, but I will talk about these in detail in later posts.
But you can be sure that they all involve products – I am brimming with product ideas, and  I love working with small, tight, passionate and committed teams, directly involved in the the actual development of products that addressed my focus for the future – The Next Billion Users – which I have been speaking about publicly for many years.
I will be writing again as well – something that had almost completely died in the past few years. And I will be on the road again soon, speaking to people about things I am passionate about (including mobile products, Free & Open Source Software, technology directions, etc.).
And I look forward to getting involved with the music and entertainment side of my life again. Some of my projects have kind of stalled, and need rebooting, others haven't been getting the attention they deserve. All need addressing.
Anyway, beginning next week, I will be responding to a number of organisations who have been in touch. I will also start consulting on a variety of subjects.
If you want to talk to me, read up on my Linkedin Profile, and get in touch!
No matter what I choose to do – I look forward to the opportunities and fun waiting for me (and people working with me).
Wish me luck!
(Yes, I know that this post leaves a lot of questions unanswered – including questions about FOSS.IN and related activities. Patience – all will become clear in upcoming posts. Keep watching this blog, and my posts on Twitter)
"Find a job you love, and you will never have to work again in your life — Confucius"
Image Credit: Tina Phillips / FreeDigitalPhotos.net